I'm a little over three months and 3,000 miles into my special order August '16 build MKX.
Delivery day!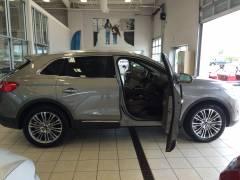 Thus far my Lincoln had been just about perfect. I've not had the serious problems or quality concerns others have posted about.
And thus far, I'm very happy with my dealer, (Apple Valley Ford/Lincoln. Apple Valley, Minnesota) but I've yet to have to put them to the test of resolving a serious problem.
Prior to my MKX, I owned a 1998 Ford Explorer Eddie Bauer which was built at the now closed Ford St. Louis, Missouri plant.
At 186,000 miles and 18 model years later, I traded my beloved Explorer in for the MKX.
In 18 years, the most significant repairs my Explorer needed were replacing outer tie rod ends, two brake jobs, and of course, several sets of new tires.
Final Explorer pic - Saying goodbye to a great car!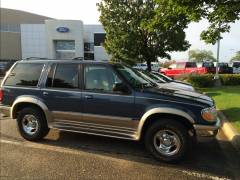 So I guess I've been very, very lucky with my Ford and now Lincoln vehicles.
I'm a firm believer in calling a spade a spade. But I think it is only fair to also point out the good as well.
In my case, (knock on wood) thus far with Ford and Lincoln it's all been good!.
Timmer
Cosmos36, punch-card, VisionPilot and 2 others like this